Роберт Дауни (младший) всегда умело подливал масла в огонь в своих интервью. Этот кареглазый красавец, с улыбкой на миллиард долларов, легко запутает журналистов...
This weekend Bungie will host another PvP event for Destiny. For the next few days players can dive into a new Combined Arms playlist for competitive multiplayer.
"Hunt or be hunted" is the message that's being promoted with the highly anticipated fifth season of The Walking Dead. Those words come across loud and clear in the latest trailer for Season 5, which you can check out ahead...
Last season on American Horror Story, the Coven storyline gave Kathy Bates a chance to be excruciatingly racist and immortal, and the actress also spent a couple of episodes as a disembodied head. This season, she gets to be Ethel, the Bearded Lady,
Who will be on the team?
Постер к фильму "Интерстеллар"
InXile Entertainment has gone and done it; they've finished Wasteland 2. After two years of development, nearly $3 million in crowd-sourced funding, and having to go through the Early Access phase, the isometric, post-apocalyptic RPG has finally finished the development gauntlet and is now available to the general public.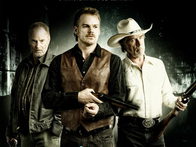 Примерный семьянин Ричард Дэйн (Майкл Си Холл, Декстер из одноименного сериала) живет спокойной размеренной жизнью в маленьком техасском городке, любит жену и сына и работает багетчиком. Все меняется, когда однажды ночью он убивает залезшего в дом вора.
Going tribal?
Many veteran Hearthstone players might be disappointed that they haven't hit Legend rank despite months of effort. Today Blizzard sought to reassure players that they're far from the only ones having that problem.
Wow, the Supergirl series is moving forward extremely quickly. Over a week ago we learned that superhero expert and popular producer Greg Berlanti was pitching a Supergirl series to the networks. Now, the project is headed straight to series.
Nvidia has just announced the availability of the brand new GeForce GTX 970 and the GTX 980. Both cards have come onto the scene with a ton of horsepower under the hood and Maingear has announced that both cards will be included in their latest home desktops.
Компания Square Enix анонсировала выпуск PC-версии трилогии "Final Fantasy XIII". Об этом сообщает издание Gamespot.
Director Wes Ball makes the Maze a daunting and emotionless adversary to our young heroes, and the effects work in this introductory chapter convinced me to want the next installment of this potential franchise to unfold on screen, and soon.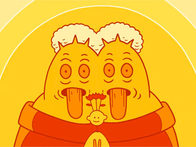 Почему фестивалям нравится странная анимация
With the audio and teaser of Shankar's 'I' starring Chiyaan Vikram and Amy Jackson touching shuge scale of viewers on YouTube, the crew starts shooting for the final leg.
Cinema News From Tamilomovie.com
Gallery - Iravum Pagalum Varum Audio Launch Stills
A grand set has been erected in the backdrops of Prasad Indoor studio and a song featuring Amy Jackson would be shot there. The film is produced by Aascar Ravichandran at a whopping budget of Rs.180Crore and has musical score by AR Rahman.
Arnold Schwarzenegger and Superstar Rajnikanth had launched the audio and the film is getting ready for release on the festive occasion of Pongal 2015. The song shooting would go for next one week and with this, the entire production process comes to an end.
King of the Monsters!
Star Trek 3 is boldly going forward.
Трейлер расширенной версии фильма "Хоббит 2: Пустошь Смауга"
Ссылки