Ссылки
Microsoft has added additional features to the Xbox One following the big August update. One of the updates includes the ability to socialize on Reddit without having to bring a keyboard and mouse with you.
Кадры к фильму "Мисс Джули"
Постер к фильму "Мисс Джули"
Постер к фильму "Негодяй"
Постер к фильму "Падение Лондона"
There's never a dull moment in Bollywood! As soon as one film hits theaters, there's reason to look forward to many more waiting in the wings.
Vin Diesel took on the ice bucket challenge, dumping a steel pot full of ice cubes all over himself before dropping the same challenge on three very familiar names: Michelle Obama, Angelina Jolie and Putin -- presumably Russian Prime Minister Vladimir Putin. Because why not?
Some things are more important than resolution, and a lot of things are not. In the infinite battle between clarity versus fluidity, another developer has chimed in on what the focus should be on Xbox One and PlayStation 4 games, noting that frame-rate definitely trumps resolution.
Will Julianne Hough Be Returning To Dancing With The Stars?
Agents Of SHIELD has finally cast the actress who will be playing Barbara "Mockingbird" Morse in Season 2. You could say, she's a wonder-ful choice!
The Strain is here to stay. Just days after its sixth episode aired, FX has announced that they're renewing the series for a second season. The announcement states that the second season will consist of thirteen episodes. Also announced is the news that Season 1 of The Strain will be available on DVD and Blu-ray December 2. Hey, just in time for the holidays!
Канал Sundance TV продлил сериал "Ошибки прошлого" на третий сезон, премьера которого состоится в 2015 году. Об этом сообщает издание The Hollywood Reporter.
Scandal has added yet another great guest star in a mystery role. Sonya Walger, who was recently seen in a recurring guest spot on Parenthood, is headed to the ABC drama for its third season.
Are you interested?
Похоже, похмелье трилогии «Мальчишник в Вегасе» отпустило Брэдли Купера и режиссера Тодда Филлипса. Оба берутся за новый проект, который обещает положить начало новой боевитой франшизе. Студия Warner привлекла Купера и Филлипса к экранизациям книг Дона Пендлтона об оперативнике Маке Болане.



Подробнее...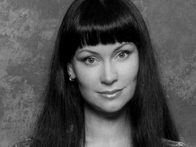 Лето - пора отпусков, каникул и праздного времяпрепровождения, но не для Нонны Гришаевой, чей график даже в теплое время года плотно расписан. На один день – на «Славянский базар», со спектаклем «Варшавская мелодия», где она играет главную роль, на неделю - в Питер, где снимался многосерийный фильм «Екатерина». Еще Гришаева успевает сниматься в рекламных роликах и телепрограммах, два года назад написала книгу «Советы дочкам» - и не планирует останавливаться на достигнутом. Мы встретились с популярной и многими любимой актрисой театра и кино, чтобы поговорить о проекте «Екатерина», городах, литературном опыте и о том, что важнее всего.
Люси
Город грехов 2: Женщина, ради которой стоит убивать 3D
With an authoritative voice, an underrated ability to inflect and decades of credibility from his work on beloved television shows, Don Pardo managed to earn one of two lifetime contracts NBC ever gave out, putting him on a pedestal alongside Bob Hope.
Ссылки